You Arren't Gonna Need It!¶
One of the hardest to conquer weaknesses of a developer… To not write more code then is required to implement a feature. In this blog I share my battles in finding the road to writing clean, maintainable, working code in the challenges I face in my work as a Software Developer.
About me¶
Name

Erlend ter Maat

Contributing to world peace by

Developing web applications

Specialism

Python/Django
PHP/Drupal/Laravel

Home base

Terschelling, The Netherlands

LinkedIn

Contact

erlend [at] erlendtermaat.nl
Biography¶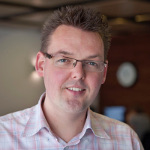 I started coding around the year 2000. For long I thought that profesionalism had something to do with years of experience. (That's why I dare to print a year!) But after I red a book by Robert C. Martin, 'The Clean Coder', I started to see things differently. Professionalism is more about keeping promises and mature quality of work then about a time based measure of experience in a specific technology.
Reccomended reading: